Become a Certified LashifyPro®
Are you a licensed beauty professional interested in adding the award winning Lashify system to your beauty arsenal? LashifyPro® is for you.
Access products specifically designed for the Beauty Professionals, receive up to 50% off LashifyPro® products, and join an elite network of LashifyPro® certified experts!
Upload your beauty professional credentials.
Once you're verified you'll receive a $250 credit to use and are able to redeem a Pro Starter Kit if needed.
Upon passing the LashifyPro course you'll be a Certified Pro and can purchase Lashify products at Pro Pricing.
Increase your revenue stream by offering Lashify to your clients.
About Lashify
The Next Level Lash Leaders!
As the inventors of the Underlash Technology™, and the world's first and only DIY lash extension system, at Lashify, we make complex beauty applications simple. At our core is transparency, truth in advertising and creating superior products that empower our clients, while making the impossible possible
With over 310 patents and 210 trademarks worldwide, Lashify is the worlds first DIY lash extension system that allows you to achieve fully customizable, high quality extensions in seconds— whenever you want, wherever you want, and however you want.

Our 2016 patented technology is the first of its kind, bringing the damage-free and seamless Gossamer® lash, to lash lovers everywhere. We are the leaders in lash innovation and lash health. Nobody has ever thought about lashes like this. Nobody.
LashifyPro® is a division of Lashify Inc., featuring products and curriculums designed exclusively for the beauty professional.
Take part in a community of prestigious professionals who distinguish themselves as Lashify experts and seek to amplify their visibility and recognition as highly trained professionals.
Join the likes of world class makeup artists such as:
Beau Nelson, Matin Maulawizada
and many others...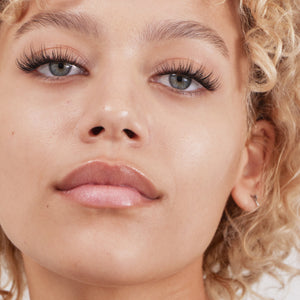 Discounts
Receive up to 50% off LashifyPro® Products (excluding disposables)
Exclusive Products
Access Products Designed Exclusively for Professionals by Professionals
Free Shipping
Free Shipping on all Orders Over $250
Build Your Network
Join an Elite Community of Beauty Professionals
Training and Education
Access Advanced Courses Specific to Your Beauty Profession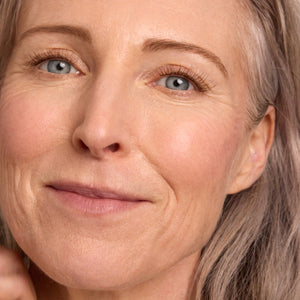 Expand Your Reach
Grow Your Customer Base Through the LashifyPro Database (coming soon!)
How To Become A LashifyPro®
01
Step 1
Purchase the LashifyPro® Curriculum for $350
02
Step 2
Register on the LashifyPro® website and upload the required documents as proof of your profession.
03
Step 3
Once you are approved you'll receive a $250 redeemable credit in LashifyPro® Product. If tools are needed, you can redeem for the LashifyPro starter kit.
04
Step 4
Complete the LashifyPro® course at your own pace - can be completed in less than an hour. Submit a video applying Lashify on someone else
LashifyPro® is for:
All beauty professionals and makeup artists
Including but not limited to:
- Film/TV Union and Non Union
- Red Carpet
- Commercial and Print
- Lash Technicians
- Bridal
- Spa and Salon
-Permanent Make-up Artists
-Medspa

Eligibility Requirements
In order to be eligible for the LashifyPro® Certification, you must prove you are a professional who applies lashes onto others - not just yourself!
Please provide us with one of the following documents:
- Cosmetology License
- Esthetician License
- Lash Extension Certificate
- Union Card
If you can't provide any of the above, please share two documents from the list below:
- Recent Pay Stub
- Certificate of Completed Education
- Tear Sheet/Call Sheet
- Copy of IMDB page
*All documents need to be recent & valid. Expired documents will be rejected.
Apply Today
Buy the LashifyPro Certification E-Course Now!